Fairly new band from the Boston area featuring the lead guitarist from Mind Eraser (They sound nothing like Mind Eraser). This is pretty rad. It's noisy, dark, gloomy, blah blah blah~ Hardcore punk. It's pretty similar to Sex/Vid and Cold Sweat, while drawing main influences from 80s hc like Void. It's not your typical run of the mill hc, that's for sure. They've had a few tiny releases so far on Deerhealer, Painkiller, and some self released shit. I believe they have a few tapes, 7"s at the painkiller store, and they have a CD titled "Year One" which has all of their songs they've put out so far (which is what I'm going to upload). Grab all of their shit before it becomes ebay gold. The picture is from their demo tape.
The myspace
Mentally Challenged - Year One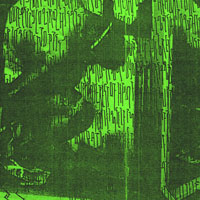 Another new band from the Boston area is Men's Interest. They've only released a demo tape on Painkiller, which is sold out. Men's Interest are hard and heavy while being distorted and chaotic at the same time. Joe Denunzio vocalization is here along with powerful Rorschach and My War era Black Flag influence. Their demo that I'm going to upload is ripped as only one track and the recording isn't that great (sorry!) Credit to whoever ripped it. This is great, I'm really looking forward to hearing more from these dudes.
Men's Interest - Demo '08